My Paradise Island
Pictures of Ngor Island
Don't forget to click on these pictures to see the vivid details and then use your "back" button to return to this page.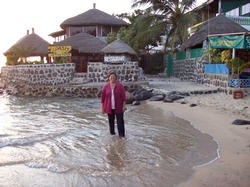 Le Petit Plage (The Little Beach). There was a larger beach on the other side of the island. Behind me is a small restaurant and store.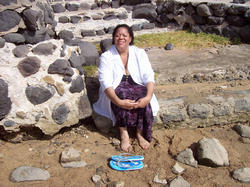 Island Girl! And you can see the stone steps and rock formations that have been there for generations.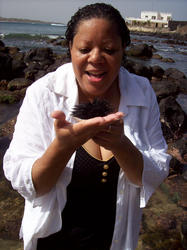 Deborah and the sea urchin (yes, it's alive!). You'll see another view of that house there in the distance.
I tried to zoom the lens so there was detail on the waves but it turned out blurry. But if you look closely, you'll see surfers in the water.